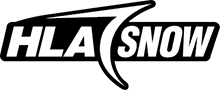 Products

Products

SnowWing

3230W
4203W
4205W
5203W
5205W
6205W

SnowBlade

1000
2000
3000
4000
5000
6000

SnowPusher

1500
1800
2500
3500
3500X
3530W
4500
5500
5505
6500

Edge Flex
ScatterShot
Six-Way
V-Blade
Undermount
Snow Bucket
Snow Basket

Media
Parts
Warranty
Contact
Sourcewell Contract

Clean your sidewalks easily and effectively using the Six-Way blade from HLA Snow. Both sides of the Six-Way blade can be moved independently to form an angle blade, scoop, or V-Blade to ensure you have the right blade for every condition.

The Six-Way comes standard with spring trip cutting edges, ensuring the cutting edge springs back when the blade strikes an obstacle reducing damage to both the blade and equipment. Each model also comes standard with individually replaceable and reversible steel cutting edges, allowing you to get twice the life before needing to replace them when required. Rubber cutting edges are available as an option allowing your Six-Way to hug the contour of your lot for an even cleaner finish.

The Six-Way is available in two models; the SB3600V, which is ideal for compact tractors and skidsteers, while the SB4600V is ideal for small roadways and driveways.

Features

Hover over numbers above to view features.