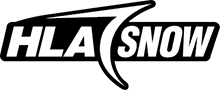 Products

SB2000DM Undermount

The SB2000DM Snow Blade Mount is designed to work exclusively with the HLA2DM mounting option for the SB1000 & 2000 series snow blades and other select HLA products.

The undermount is securely connected to both the front and rear of your tractor chassis. The force is distributed through the mount from the front providing incredible pushing strength.

The single pin QTach design allows for uncomplicated mounting and dismounting of the snow blade. Available for most makes, the SB2000DM mount with HLA2DM mounting option includes all hardware and hose kits allowing for easy installation.

Specifications

| Model | Part # | Weight (lbs.) |
| --- | --- | --- |
| SB2000DM Quick Attach Snow Blade Mount | SB2000DM | 400 |
| Optional Factory Blade Installation - SB2000DM | SB2000IN | |

SB2000DM Features

More +

QTach Mount

QTach from blade to snow blade mount is standard.

Mounts

Mounts available for most makes, call dealer for details

HLA2DM Features

More +

Angle and Lift Hydraulics

Angle and lift hydraulics.

Crossover Relief Valve

The crossover relief valve protects both the blade and tractor.

Radial Hyraulic Lift

Lateral Float

Allows blade to follow ground contours.

Mounting Hardware

Mounting hardware and hose kits included.