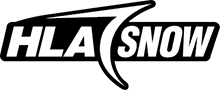 Products

6205W SnowWing

The 6205W Series SnowWing is sized for wheel loaders from 35,000 to 60,000 lbs. operating weight. Featuring 60" long adjustable wings with patented rotary actuators, to combine the functionality of both angle blades and box pushers, it provides unparalleled efficiency and productivity for commercial contractors.

| Part # | Approx. Weight (LBS.) | Clearing Width Closed (in.) | Clearing Width Open (in.) | Overall Road Width (Angled) (in.) | Snow Clearing Width (Angled) (in.) | Wing Width (Each) | Mouldboard Height | Max Operating Weight (lbs.) |
| --- | --- | --- | --- | --- | --- | --- | --- | --- |
| SB6205W1020 | 4,435 | 120 | 240 | 115 | 195 | 36" | 53" | 60,000 |
| SB6205W1222 | 4,760 | 144 | 264 | 135 | 215 | 60" | 53" | 60,000 |
| SB6205W1424 | 5,030 | 168 | 288 | 155 | 235 | 60" | 53" | 60,000 |
| SB6205W1626 | 5,485 | 192 | 312 | 175 | 255 | 60" | 53" | 60,000 |
| SB6205W1828 | 5,855 | 216 | 336 | 195 | 275 | 60" | 53" | 60,000 |
| SB6205W2030 | 6,220 | 240 | 360 | 215 | 295 | 60" | 53" | 60,000 |

Features

More +

2 Year Warranty

Designed for harsh conditions, HLA Snow backs its 3000, 4000, 5000, and 6000 series blades with a 2 Year Commercial Warranty.

180° Rotation

Infinitely and independently adjustable, our wings are rugged enough to stay put and give you control of any situation.

35° Angle with Crossover Relief Valve Protection

Allows the blade to be rotated 35° in either direction, while the cross over relief valve protects from structural damage to either the machine or property.

Floating End Plate Edge

Floating endplate edges follow surface contour for confident snow clearing.

Lateral Float

Allows blade to follow ground contours for better clearing performance.

Mouldboard Profile

Precision engineered curve rolls and folds snow. This reduces sticking, side tracking and spill over.

Nitrate Rods on Angle Cylinders

Nitrate rods on angle cylinders.

Replaceable, Reversible Cutting Edge

Our cutting edges are designed to be easily replaceable and are reversible to give you twice the life.

Note: Replace endcaps along with cutting edges to prevent streaming.

Wing edges are not reversible.

(non Edge Flex only)

Rotary Actuators - PATENTED

These rugged units come from the construction industry and deliver up to 54,200 in-lb. of torque at 3000 PSI to hold the wings in place.

Cast Highway Skid Shoes

Standard on 4203W, 4205W, 5203W, 5205W, and 6205W SnowWings without Edge Flex. Cast high tensile long wear skid shoes provide excellent longevity and performance suited for heavy duty clearing on concrete or asphalt.

Spring Trip Cutting Edge

Allows cutting edge to trip back if struck by hidden object limiting damage.

Tire Protection System - PATENTED

Our Tire Protection System means that you get the most out of your Snow Wing while keeping the air in your tires. The system automatically protects from unintended damaging collisions between your front tires and end plates. The end plates are automatically rotated away from the tires so the operator can focus on clearing snow and worry less about damaging equipment.

Floating Blade Hinge

This option adds a mechanical float to the blade. This allows the blade to better follow the surface contour. The float is designed to be simply locked out when not needed by rolling the blade forward.

Double Electric Selector Valve

Allows the control of each wing to be operated independently. 12V or 24V coils available. Includes in cab mount electro-hydraulic harness kit.

Quick Attach Frame Kits

Quick attach frame kits are available for most makes. Call dealer for details.

Options

More +

Rubber Cutting Edge

The optional rubber cutting edge is available for select models.

Spill Guard

Available on all SnowWing models and the 3000, 4000, 5000, & 6000 series SnowBlades.

Carbide Cutting Edges

Carbide edges are designed for heavy commercial use, this non reversible cutting edge is suited for heavy duty clearing on concrete or asphalt.

NOTE: Colour added to image to highlight carbide.

Curb Runner

The optional Curb Runner runs along the front face of the curb, preventing the edge of the wing from catching on any edges.

Snowblade Marker

Add this to your blade for better visibility and blade position awareness.

Foot Switch

The new Foot Switch is a direct replacement for the 3-way toggle switch traditionally used to control the diverter valve on SnowWing plows.

Available as a field install kit to retrofit from a 3-way toggle switch, or as an upgrade option with a new plow order.

AR400 Large Pad Skid Shoe

Large pad style skid shoe for better floatation on soft surfaces

NOTE: Available on non Edge Flex models.

Edge Flex Models

Available in Edge Flex. Segmented cutting edges available with standard hardox or heavy duty carbide.