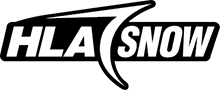 Products

4500 SnowPusher

The 4500 Series Snow Pusher is sized for wheel loaders and ag tractors, from 13,000 to 25,000 lbs. operating weight. This pusher is ideal for agricultural property maintenance and commercial snow clearing alike.

Specifications

| Part # | Approx. Weight (LBS.) | Depth | Length | Mouldboard Height | Max Operating Weight (LBS.) |
| --- | --- | --- | --- | --- | --- |
| SP450010 | 1,735 | 36" | 120" | 34" | 25,000 |
| SP450012 | 1,925 | 36" | 144" | 34" | 25,000 |
| SP450014 | 2,165 | 36" | 168" | 34" | 25,000 |

Features

More +

2 Year Warranty

Designed for harsh conditions, HLA Snow backs its 3000, 4000, 5000, and 6000 series blades with a 2 Year Commercial Warranty.

Replaceable, Reversible Cutting Edge

Our cutting edges are designed to be easily replaceable and are reversible to give you twice the life.

High Tensile AR400 Adjustable Steel Skidbars

AR400 high tensile skid shoes for optimum performance and prolonged cutting edge life.

Spring Trip Cutting Edge

Allows cutting edge to trip back if struck by hidden object limiting damage.

Double Sidewall

Welded double sidewalls eliminates bulky braces and reduces material build-up, leaving only smooth clean lines inside.

Options

More +

AR400 Large Pad Skid Shoe

Large pad style skid shoe for better floatation on soft surfaces

NOTE: Available on non Edge Flex models.

Carbide Cutting Edges

Carbide edges are designed for heavy commercial use. This non-reversible cutting edge is suited for heavy duty clearing on concrete or asphalt.

NOTE: Colour added to image to highlight carbide.

Back Drag

Equipped with a steel edge on the back drag, this option is ideal for back dragging away from doors and loading docks for an even cleaner finish. Edges are drilled for either rubber or steel optional bolt-on cutting edges.

Rubber Cutting Edge

The optional rubber cutting edge is available for select models.

Cast Highway Skid Shoes

Optional on 4500, 5500, 5505, and 6500 snow pushers without Edge Flex. Cast high tensile long wear skid shoes provide excellent longevity and performance suited for heavy duty clearing on concrete or asphalt.

Snowblade Marker

Add this to your blade for better visibility and blade position awareness.

Lateral Float

Allows blade to follow ground contours for better clearing performance.

Edge Flex Models

Available in Edge Flex. Segmented cutting edges available with standard hardox or heavy duty carbide.